Vinobles partner, Renfe will give a 30% discount to all attendees who travel by train to this year's international wine fair.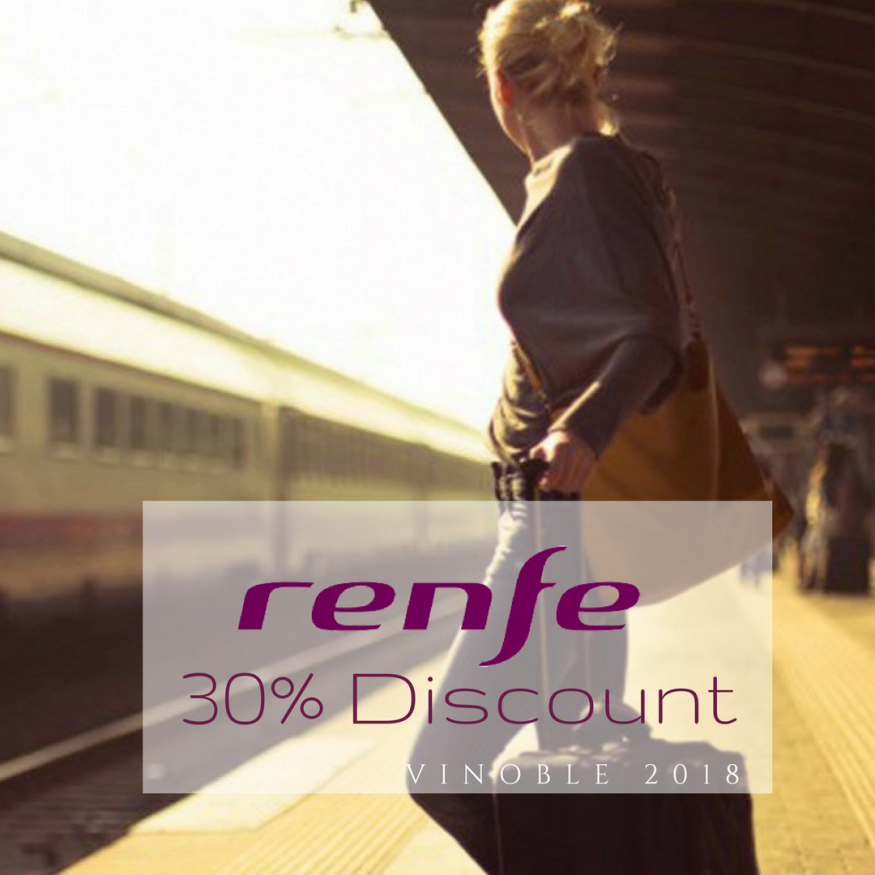 The special discounts will be valid for tickets issued between June 1 and 7, 2018.
To benefit from the 30% discount on AVE fares and long distance trains, please request the discount coupon by email. You must have previously confirmed your accreditation to the fair to be eligible for the discount.  
Once you receive the code for the voucher, you can purchase your tickets online at www.renfe.com or by presenting the discount coupon printed at stations with face-to-face sales and travel agencies.
You must take into account the following terms and conditions:
Changes to your train route are not authorized, except in the case forced by the change of train by Renfe. 
The printed coupon must be carried with you at all times and shown on request to the train supervisor.
This offer is not cumulative to any other commercial offer.
To request the discount code, please write to us by email: info@vinoble.org