Interview with César Saldaña, President of the Sherry Regulatory Council, for Vinoble 2022.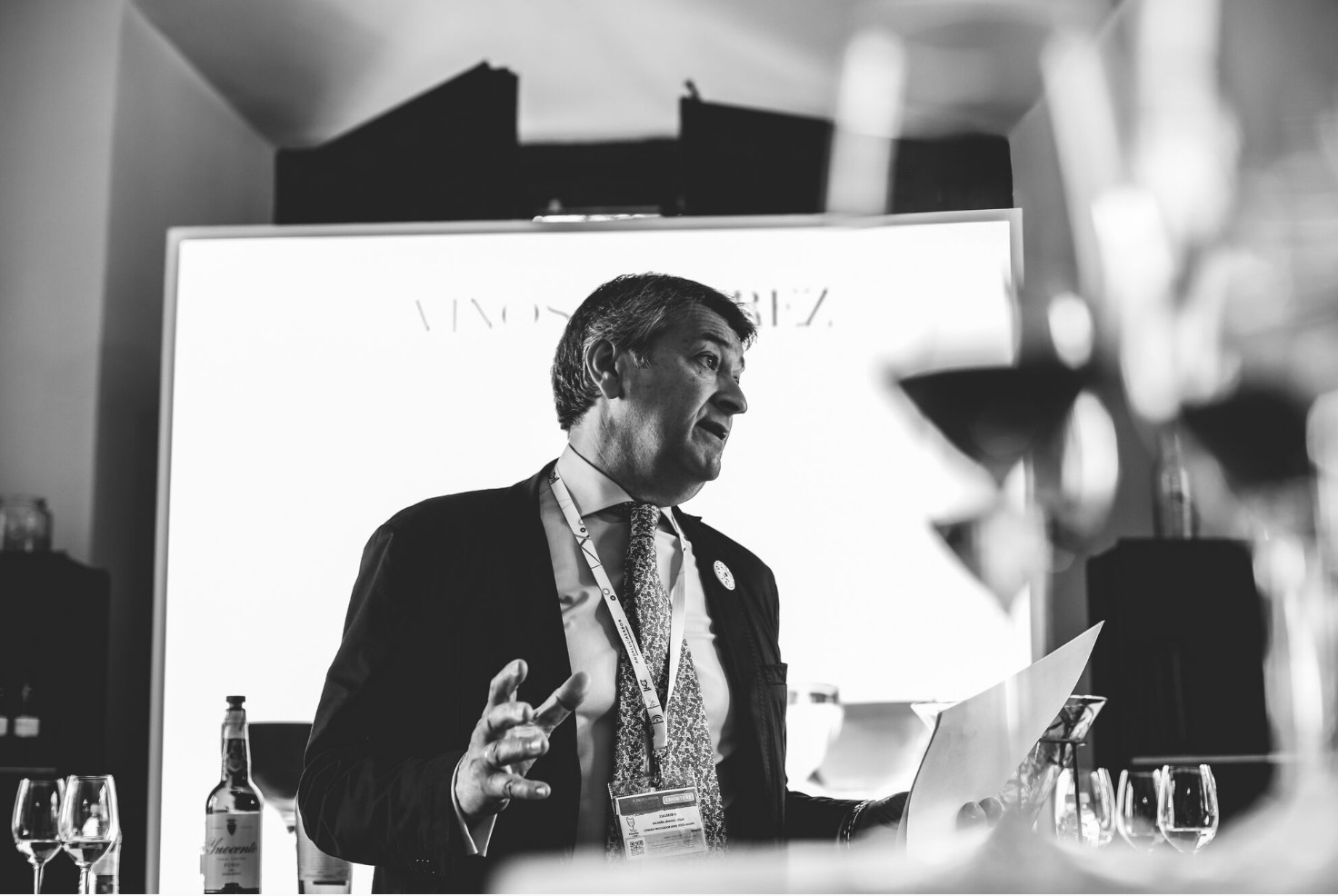 1. How would you say that Sherry Wines are doing right now?
It is, undoubtedly, an enormously exciting time. We have fully recovered now, after an extremely challenging 2020, and a 2021 with magnificent sales figures which are highly encouraging. We will soon have new regulations, and the wineries continue to show that, in Jerez, tradition and innovation have always gone hand in hand, launching new wines that continue to push the frontiers of Sherry onto the market.
2. What is the current situation with regards to modifying the regulations of the DO Jerez- Xérès-Sherry?
We have already concluded the technical review with the Andalucian Government's Agriculture Department. This will be sent to the Ministry shortly, so that it can follow up the "more significant" modifications with the European Commission, i.e. those that require approval at EU level. I would estimate that in September we can expect the new regulations to be published and implemented.
3. What would you say is the main challenge facing Sherry Wines?
The main challenge is still the same as always, and that of any other historic wine like ours: to win over a new generation of Sherry lovers. This is a challenge that concerns everyone working in all sectors of the wine industry, from the vineyard to the marketing of the wines. We are optimistic that increasing numbers of young consumers are being attracted to Sherry by their curiosity and love of wine.
4.What are the general lines of communication for Sherry Wines?
Sherry wines are rich and diverse, so they need a different discourse from other simpler and better-known products. In this sense, training plays an especially important role in our communication, especially with opinion leaders who can, in turn, communicate the unique attributes of our wines to the public. Likewise, the digital world provides forms of communication that allow us not only to segment our target audiences effectively, but also to adapt our messages and to measure the results. This helps us to ensure that we are communicating in a way that is relevant to those audiences.
5. How will Brexit affect Sherry Wines?
So far, we haven't noticed any especially significant challenges, as shown by our the export figures. But Brexit will clearly bring increased costs for the British, which will eventually be manifested as higher taxes and higher prices for all wines and other alcoholic beverages. We hope that these future tax increases will not be discriminatory, and that imported wine categories will not be negatively impacted, as we are concerned by what we are hearing about this.
6. What role does wine tourism play in the promotion of Sherry?
Undoubtedly, a highly important one. Behind a bottle of wine there is land, culture and people: increasing numbers of  visitors want to learn about these aspects. In this sense, Jerez has always been a pioneering destination: until the beginning of the pandemic, we were the most-visited certified Wine Route in Spain. The fall in foreign tourists in recent months had a negative impact on 2021. The outlook for this year, however, is extremely positive, and I am sure that our wineries will once again become a favourite destination for wine-lovers from all over the world.
7. What about training?
As I mentioned earlier, it is fundamental. Jerez is a pioneering wine-growing region. For 20 years now, the Regulatory Board has been developing courses adapted to distinct types of public, whether professionals or amateurs. In addition, there are the initiatives by wineries such as González Byass, Lustau and others. The pandemic forced us to intensify our efforts in the digital world, and after the launch of the new Sherry Academy training platforms, thousands of people have already taken our online courses, both at beginner and advanced levels.
8. What is the new advertising campaign?
It is actually a three-year campaign that we launched in 2020, but the pandemic conditions forced us to rethink the timing. So we focused our efforts on last year, 2021, and we will do so again throughout 2022. The campaign focuses on the Spanish and Dutch markets, and is supported by the European Union, which allows us to explain to an ever-growing section of the population why we are unique.
9. How important is Vinoble for Sherry Wines?
Vinoble (the International Fair for Fortified and Noble Wines) [FW1] is widely acknowledged as the most important showcase for complex, special wines that are made in extremely specific parts of the world. These wines have resisted the uniformity imposed by globalisation; they reflect particular regions and cultures, representing the identity of those regions with all the panache that only wine can bring. They carry the noble traditions and great labour of winemakers and winegrowers accumulated over centuries. Our wines must be present at a show like this which, although globally focused, is held in Jerez.
10. Will there be any surprises from DO Jerez in this edition of Vinoble?
Definitely. Our wineries are constantly evolving - while paying the utmost respect to the legacy inherited from previous generations, they are in a constant process of improvement. I know that several wineries, after these years of hiatus due to the pandemic, will use Vinoble 2022 to make announcements and launch new products and special editions that will delight Sherry lovers and wine lovers in general. In addition, this year we have an additional development in the Sherry region: Sanlúcar is the gastronomic capital of Spain for 2022, so Manzanilla will take an important role.
11. Will we have a special tasting by the Regulatory Council?
 Of course, but we still have several options to decide on. I prefer to wait until they are confirmed, so that the announcement is definitive. But I can guarantee that it will be another unforgettable tasting.
By Vinoble Jerez
Artículos y notícias sobre el salón internacional de los vinos nobles, Vinoble 2022.