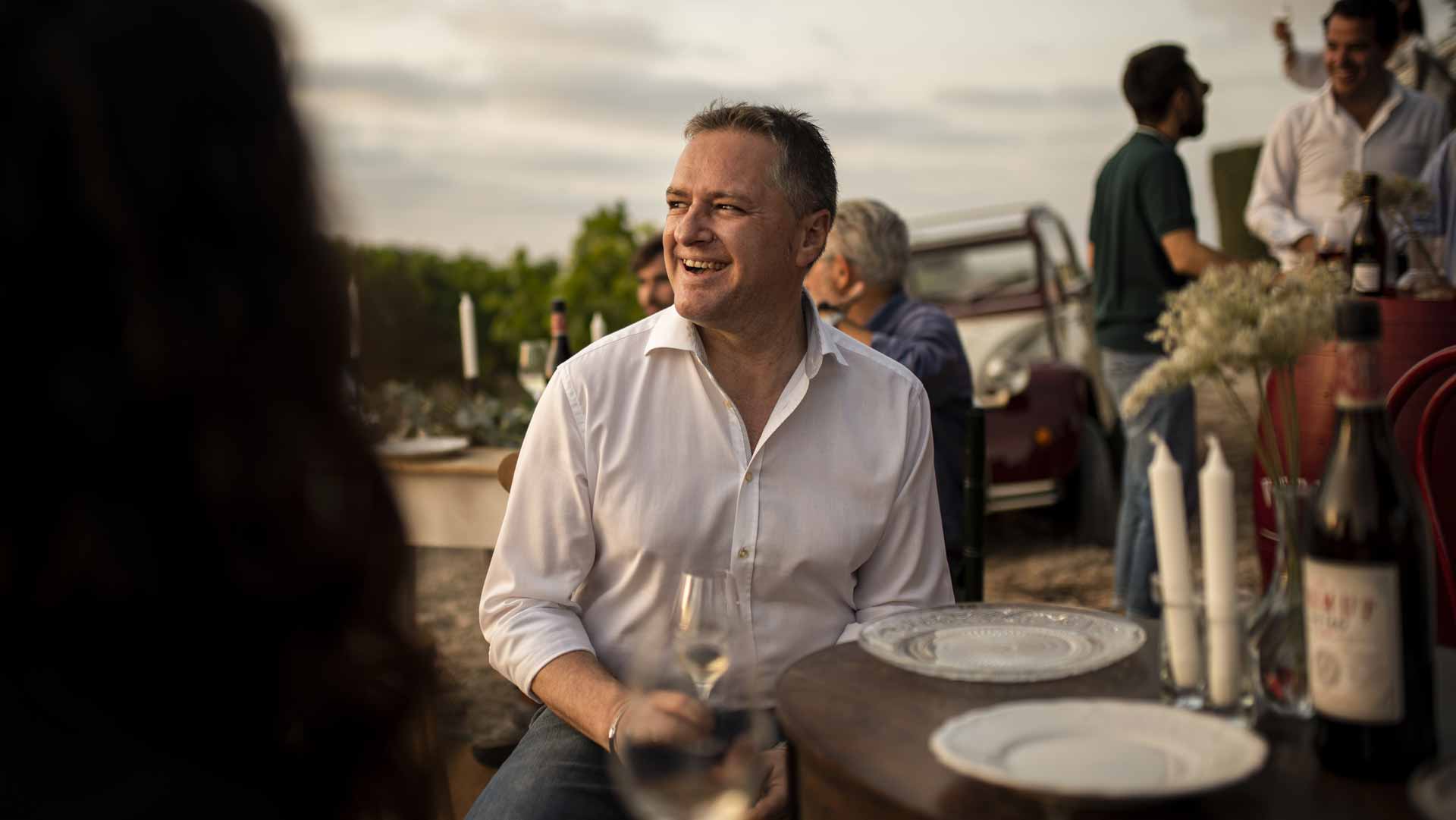 1. Why did you become a wine producer?
Wine has been a part of my life ever since I was a boy. My grandpa had vineyards, and I've always felt drawn to this world.
2. What qualities or virtues do you value most in a glass of wine?
That it can convey emotions.
3. What's your favourite pairing?
Aged amontillado and dry aged cheese.
4. What kind of wine is always on hand in your home?
Amontillado Escuadrilla (NB. It was named in tribute to friendship in the Air Force ("Escuadrilla" in Spanish) of which Emilio Lustau was a member.)
5. If you had to choose a wine, a book and a song to take with you to a desert island, which would they be?
Wine: Amontillado VORS, Book: anything by Arturo Peréz-Reverte, and Song: La Constante by Spanish artist Enrique Bunbury.
6. Describe in one sentence the area in which you work.
I'm lucky to work in the amazing, and above all, unique region that is the D.O. Jerez-Xérès-Sherry.
7. Any anecdotes you would like to share about your years working in the wine business? 
You need to know every inch of your bodega, and to do that your shoes need to be worn out and stained with albero soil.
8. What do you think is the best way to make wine popular among young people?
Doing a good job of marketing it and explaining the virtues of wine!
9. What do you like most about Vinoble?
The opportunity to not just show off your own wines, but to learn other ways of making wine.
10. What holds more merit, being able to make good wine or being successful at selling it?
Both are important, and should go hand in hand. One without the other would be short-lived.
Visit Bodegas Lustau website: www.lustau.es
By Vinoble Jerez
Artículos y notícias sobre el salón internacional de los vinos nobles, Vinoble 2022.