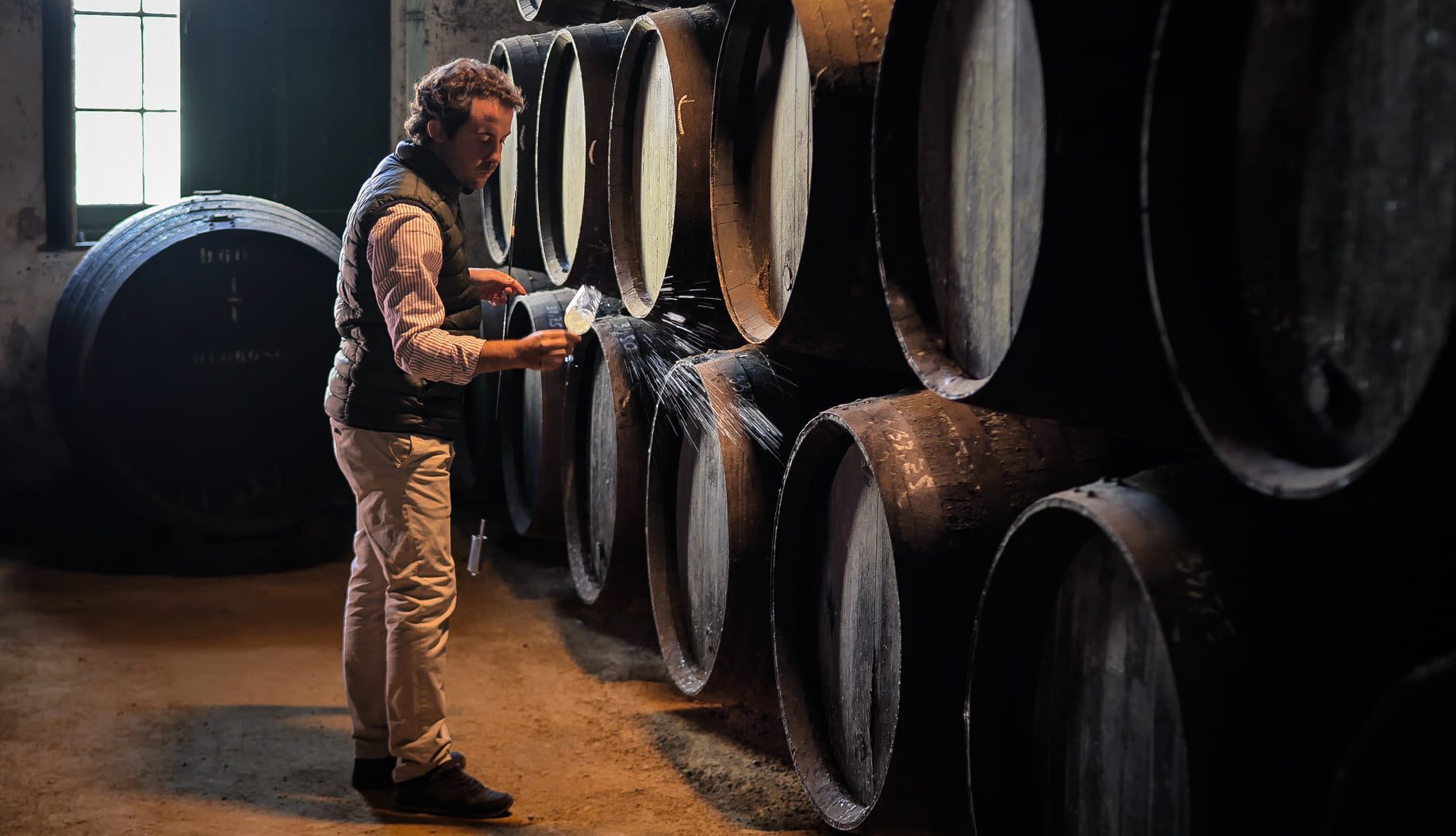 1. Why did you become a wine producer? 
Family tradition taught me that making wine can be a means of artistic self-expression, as well staying connected to my roots.
2. What qualities or virtues do you value most in a glass of wine?
The taste above all, in the way that little by little it opens on the palate, and how it expresses itself. From start to finish.
3. What's your favourite pairing?
Raw or seared tuna with an aged fino or a young amontillado.
4. What kind of wine is always on hand in your home? 
Fino.
5. If you had to choose a wine, a book and a song to take with you to a desert island, which would they be?
For a wine I'd bring our Fino Imperial, the book would be Anna Karenina by Tolstoy, and the song would be Agua Marina by Paco Cepero.
6. Describe in one sentence the area in which you work. 
The fragrance of Jerez, the most beautiful place in the world.
7. Any anecdotes you would like to share about your years working in the wine business? 
There are thousands of little reminiscences, perhaps one of the most exciting was the time I found that flor had developed in a cask after having worked at it for two years.
8. What do you think is the best way to make wine popular among young people? 
Education, there's no other way. Showing the younger generation that our lands are one of the greatest treasures in the wine word. Singular wines which contain so much history, which in part has impacted the traditions we still live today. In addition to showing them the wide range of possibilities Sherry offers.
9. What do you like most about Vinoble? 
The diversity of such quality wines to be found, and the place in which we find them.
10. What holds more merit, being able to make good wine or being successful at selling it?
Both. First, making a good wine is fundamental so that later you can put it out there and talk about it so that people learn about it, which in the end makes it possible to sell it. This is the way we'll guarantee the future.
 
Visit Bodegas Díez Mérito website: www.diezmerito.com
By Vinoble Jerez
Artículos y notícias sobre el salón internacional de los vinos nobles, Vinoble 2022.