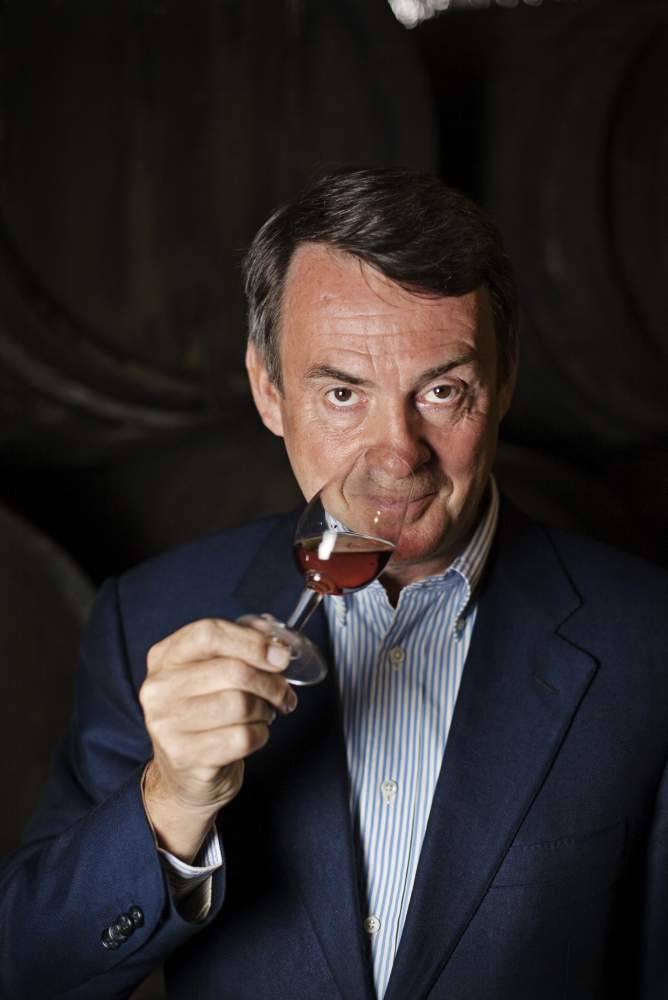 1. Why did you become a wine producer?
I've spent my entire working life in the wine and spirits industry. It's fascinating how it combines history, culture and tradition.
2. What qualities or virtues do you value most in a glass of wine?
Wines that reflect a sense of terroir and stay true to the traditional winemaking methods of their region.
3. What's your favourite pairing?
I love Fino Sherry with fish or seafood from the bay of Cádiz.
4. What kind of wine is always on hand in your home?
Fino and Amontillados Sherries.
5. If you had to choose a wine, a book and a song to take with you to a desert island, which would they be?
A bottle of Fino, a Ken Follet book, and the song Mediterraneo by Joan Manuel Serrat.
6. Describe in one sentence the area in which you work.
The cradle of European wine.
7. Any anecdotes you would like to share about your years working in the wine business?
I remember many years ago a client in Croatia ordered some Cream Sherry. After receiving his order he sent us a nasty message telling us that the wine was missing cream (as in the kind that comes from cows…)
8. What do you think is the best way to make wine popular among young people?
Food pairings have always been a way to discover new wines.  We need to develop food culture in the younger generation.
9. What do you like most about Vinoble?
Vinoble is incomparable. It's the preeminent expo of fortified and sweet wines in the world. It attracts top professionals from around the world as speakers and visitors. And of course, its location in the Alcázar of Jerez is magical.
10. What holds more merit, being able to make good wine or being successful at selling it?
Both. It needs to be well-made, but you also need to know how to explain its exceptional quality to buyers and consumers.
 
Visit Bodegas Rey Fernando de Castilla's website at: www.fernandodecastilla.es
By Vinoble Jerez
Artículos y notícias sobre el salón internacional de los vinos nobles, Vinoble 2022.