Many refer to Jerez as the cradle of Flamenco, although it is very difficult to make out where in fact this art form was born.
There is no doubt that historically it is one of the places where the earliest references exist linking it to Flamenco, an art which began to be defined more clearly back around 1850 and which is simply a particular way of expressing the vicissitudes of a people, the Gypsies of Andalucía. These people adapted Andalusian folklore to their own sensitivities and they did it through song, music and dance. Beyond art form, Flamenco could thus be seen as a way of life, a way of being.
Jerez de la Frontera is considered as one of the principal cities linked to the art of Flamenco. The city stands out as a great cathedral of the "arte jondo" (or deep art as it is known), the Flamenco atmosphere permeates the streets. There, Flamenco steps down from the stage and can be experienced in every corner of the city. A city where people live with the sound of the Bulería, a city of tabancos (old-fashioned wine bars) and traditional quarters where some singing can always be heard. A city of art and artists able to transport you a hundred years back in time through the rhythm of their song and the aroma of Fino Sherry which almost impregnates the pavements.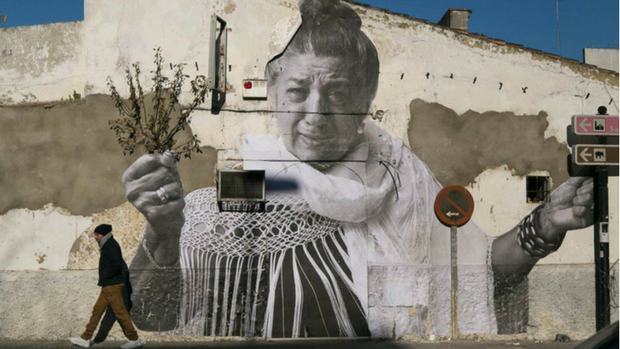 If anywhere in the world of Flamenco has preserved the wildness and rawness of its musical forms, it is without doubt Jerez de la Frontera. It may not be the only place which can boast about this (one could mention Utrera, Lebrija or the area near Gibraltar), but Jerez has done so in a notably comprehensive way. This is mainly due to another phenomenon, one which is slowly becoming extinct: the "casas cantaoras" or Flamenco dynasties.
In Jerez songs have been passed down the family line and have been inherited in all their purity from generation to generation. So it is essential to mention certain names which are etched in the genesis of the Flamenco history of a city for which this art is a sign of its very identity. Songwriters like Paco La Luz, Diego El Marrurro, Manuel Molina, Juanichi El Manijero, Loco Mateo, Tío José de Paula, Frijones, Manuel Torre, Juan Mojama or El Gloria have passed on their works to later generations. Jerez has contributed numerous styles to the diversity of Flamenco: Soleares, Siguiriyas, Bulerías por Soleá and of course the Bulería itself which the city highlights as its sign of identity.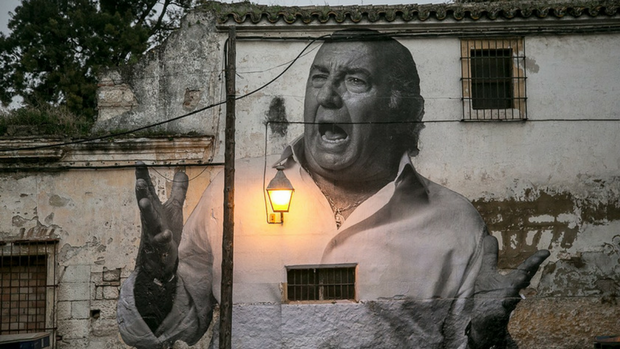 It is useful to know that the city divides into two outstanding Flamenco districts where, without losing their characteristic Jerez style, the songs are interpreted differently, even in different styles. So one needs to differentiate between the San Miguel district (known as "La Plazuela") and the Santiago district. Each one has its own idiosyncrasies and its own forms within the Flamenco tradition of Jerez. These have been forged by the various casas cantaoras in each of the two districts. Differences are found not only in the music but also in the manner of its interpretation. To give an broad approximation of this, it could be said that Flamenco in La Plazuela is more visceral and raw, while in Santiago it is more melodic and rhythmic.
Thus, "the City of the Gypsies" (a nickname coined by the great poet Federico García Lorca) stands as an irrepressible bastion as far as Flamenco is concerned. It is an evocation of the deepest ancestral roots of Flamenco, conserved since the very beginnings of this art form, thanks to the very special atmosphere which the city gives rise to. Thanks to the Gypsies who have managed to protect their patrimony over the passing years, maintaining the musical heritage of each casa cantaora. Thanks also to the people in general who have cherished the heritage of their Gypsies and who have managed to make their city one of the few places in the world where Flamenco lives and breathes, making it a veritable living museum of the "arte jondo". Oh Jerez de la Frontera, once seen, never forgotten!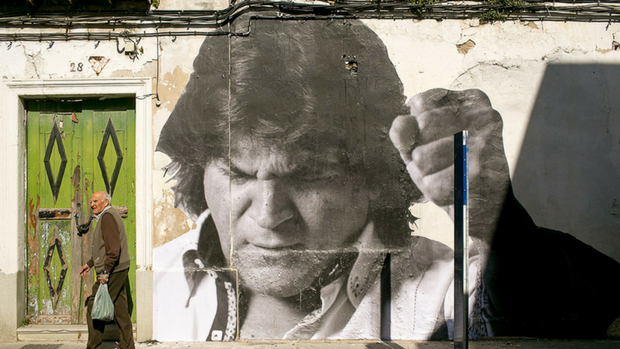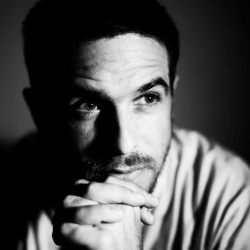 By Carlos Reverte "Rufo"
Licenciado en Ciencias Ambientales, fotógrafo y articulista flamenco. Dirigió su blog Crónicas Flamencas desde 2010 hasta 2016. Ha ejercido la critica para el Diario Sur de Málaga entre 2013 y 2015. Ha colaborado con medios flamencos como deflamenco.com o cordobaflamenca.com entre otros. Actualmente centra su trabajo en la fotografía flamenca.