The Alcázar will host this historic tasting of wines selected from among the vintages made from the traditionally produced musts at each harvest festival since 1948 and looked after at the councils own Bodega San Ginés.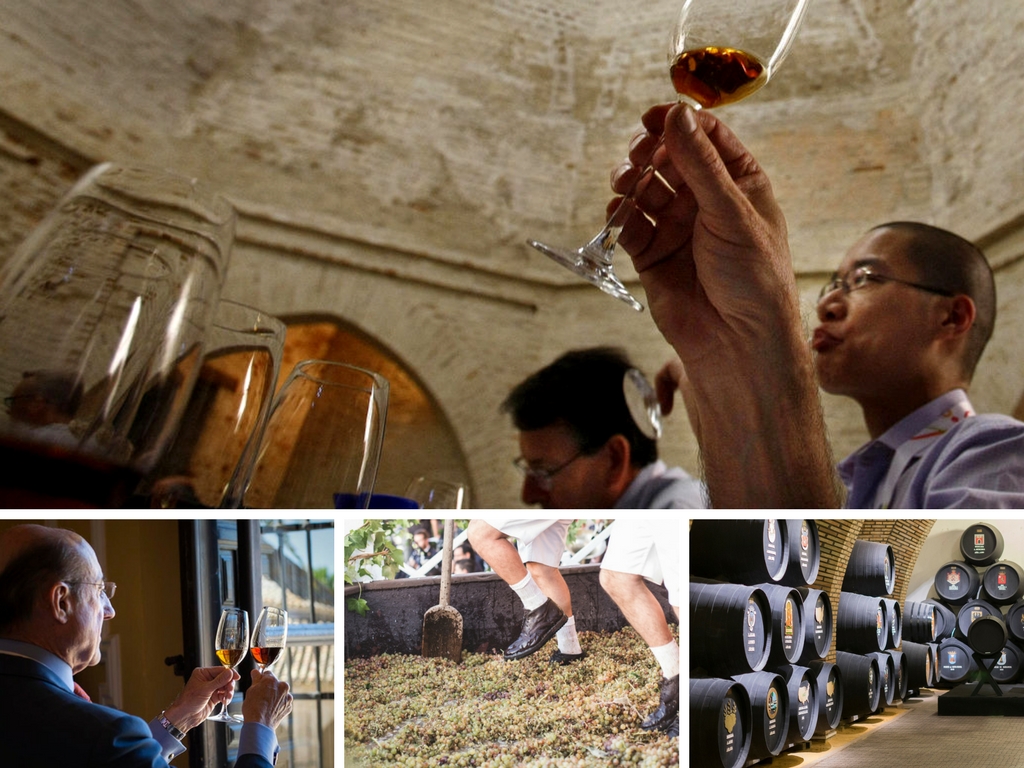 At each edition of Vinoble, one of the most eagerly awaited tastings is the one conducted by the Sherry Wine Council.  In previous years these tastings have focused on wines like VOS and VORS or Vintage Sherries or Noble Blends, but this year the council has come up with another important idea which will help maintain Vinoble's capacity to offer wine trade professionals a unique opportunity to try real wine treasures which would be practically impossible to find anywhere else.
"Treasures of San Ginés"  will consist of a tasting of the truly unique wines stored in the commemorative butts in its own bodega of San Ginés at Sherry Wines HQ. These butts contain the vintage wines which result from the traditional treading of the grapes which takes place at the main door of the cathedral during the annual harvest festival - Fiesta de la Vendimia. Since the first Fiesta in 1948, the must has been fermented, decanted and fortified and then aged statically in butts in San Ginés.
As well as the symbolic value of this traditional winemaking method, these vintage wines have great importance in the recent history of the council. In the year 2000 they became an essential element in establishing analytical reference points - especially in terms of carbon 14 - in the determination of a reliable curve of values to guarantee the veracity of the age certification system for VOS and VORS.
The specific vintages to be tasted at Vinoble have been personally selected by Sherry Wines Council, President Beltrán Domecq, who will also conduct the tasting, aided by the Director General, César Saldaña.
The organisers of Vinoble hope to finalise the complete tasting programme in early April, when tickets will be made available to purchase online from this website.
By Vinoble Jerez
Artículos y notícias sobre el salón internacional de los vinos nobles, Vinoble 2022.