The tenth edition of Vinoble, the International Noble Wine Fair, will take place in Jerez between the 3rd and 5th of June 2018. The city council has already spent months working on the organisation of the event which, in the last edition of 2016 brought together 8,000 visitors, 90% of them professionals, making this Jerez Fair a global reference point for sweet and fortified wines.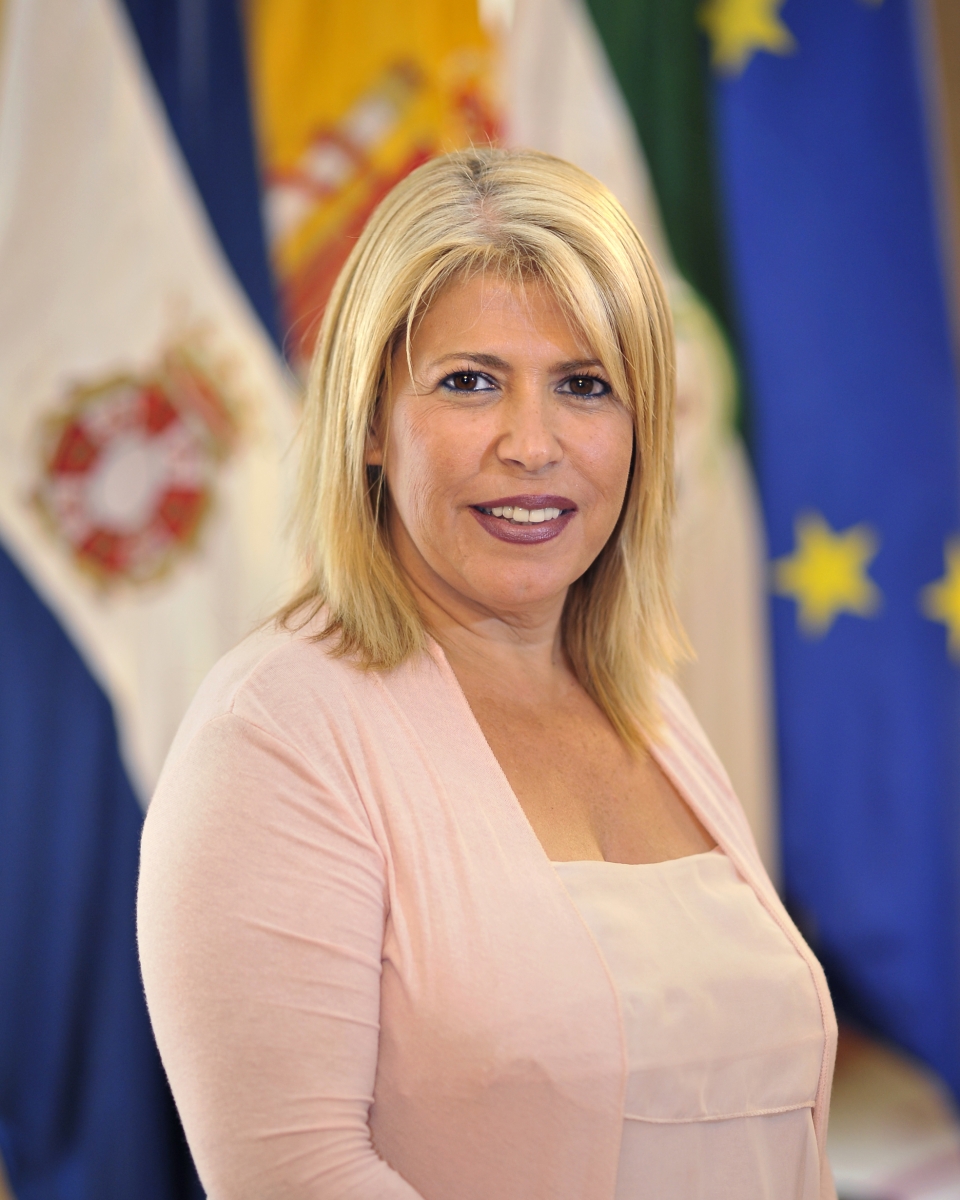 This year we want Vinoble to get back to the levels of 2010 and our idea is to raise the quality of future editions, leaving behind the traumas caused by the cancellation of the 2012 edition" explained the mayoress of Jerez, Mamen Sánchez. "The budget has been increased from that of 2016 and we are counting on fundamental support from other administrations like the Junta de Andalucía and the county council of Cádiz as well as the Consejo Regulador of Jerez.
With six months still to go till Vinoble 2018, the number of 45 exhibitors at the 2016 edition has already been surpassed and it is predicted that the palace and gardens of the Alcázar will reach full capacity.
"So far, wine producers from Spain, Portugal, Hungary, France and the USA have confirmed that they will attend", according to the organisers.  As well as consolidating the exhibition area, the number of tastings during the three days of Vinoble will be increased. "We want to put on between 25 and 30 tastings, more than the 19 of the previous Fair, which itself was a record. It is what visitors want most", says the mayoress.
The organisers of Vinoble will be advised by a technical steering committee which includes Luis Flor, Patricia de la Puerta of the bodega association Fedejerez, Juancho Asenjo, a well-established expert in the world of wine education and communication and César Saldaña, director of the Consejo Regulador of Jerez and president of the Wine and Brandy Route of Jerez, whom we interview to find out more about the event at the Alcázar in June. 
What would you like to see improve for Vinoble 2018?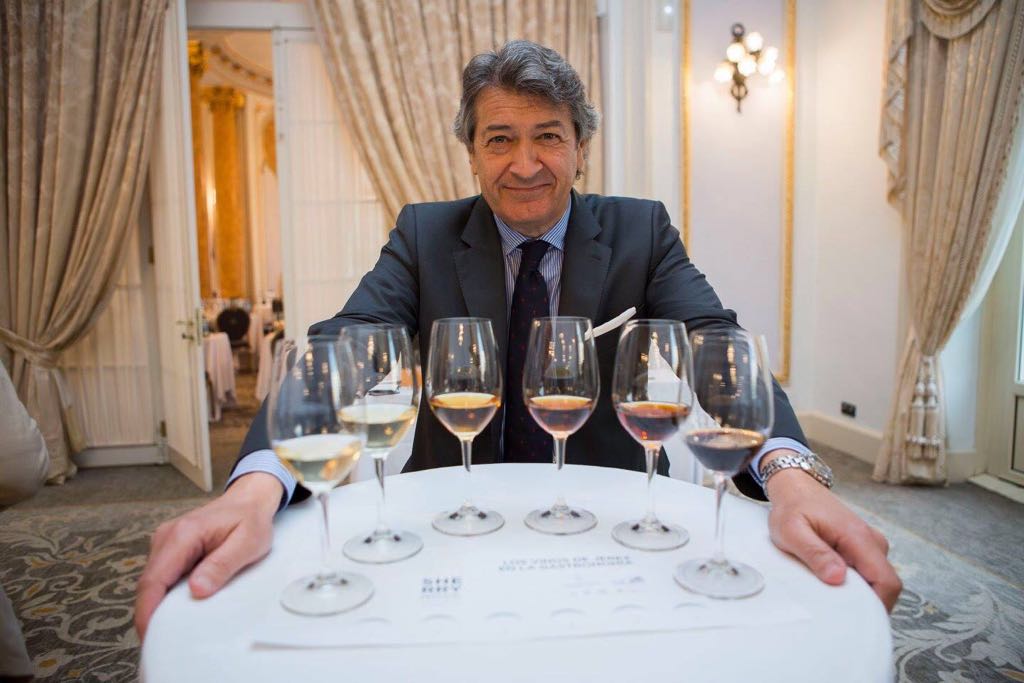 Some things are part of the essence of the event and don't change but we are going to make an effort to improve the logistics of access to the tastings, which we know was an inconvenience for visitors to the last edition. We will announce the content of the tastings as and when they are organised, and there will be some very special wines from Jerez, from the rest of Spain and the rest of the world like Sauternes, Tokaj and Port.
We will also be holding more varied complementary activities and we want to make the most of visitors from many places getting to know Jerez and its attractions: bodegas, vineyards and cultural and patrimonial events. The idea is to get everybody involved: hotels, restaurants, bodega visitor centres, tourist agencies etc. so that during Vinoble there will be a very attractive programme of activities outside the Alcázar which will make the visit to Jerez all the more interesting.
Another objective is to improve the communication channels to exhibitors and potential visitors with a dedicated website for the Fair and social network profiles with information on stands, tastings and parallel activities for all visitors.
Will there be cooking at Vinoble?
The gastronomic aspect, which has been present at the last few editions of Vinoble, is very important for the wines being exhibited, and not only those of Jerez. Very often they don't get the space on the table that they deserve despite their great gastronomic potential.
Nowadays all the experts and sommeliers seem to be raving about Sherry. Is it back in fashion?
I don't like to mention fashion when talking about Sherry. This wine is a classic which has been around for centuries and it has its own individual character and standing. In recent times it seems to have been gaining more attention and there is more awareness of Jerez, a region which over a very long time has remained faithful to its beginnings and its identity.
In a globalised world, we in Jerez have always backed the things which differentiate us and respected our traditions.
Our philosophy now seems to be in line with the current market trend at a time when consumers are seeking out different wines, ones with their own identity. Despite certain clichés which still exist about Sherry, our wines are tremendously versatile and offer great possibilities both in gastronomy and with cocktails. When they discover us, sommeliers see just how much they can do with Sherry.
Is all this attention translating into increased sales of Sherry?
The wines of Jerez have different uses and consumer profiles. Sherry experienced a very big boom in the 1970s and 1980s, especially in markets like Holland and Germany, which grew rapidly based on over-competitive prices. What is happening now is that sales in supermarkets are losing steam, but sales of the higher quality categories like Amontillado, Oloroso, Palo Cortado, Fino and Manzanilla are growing.
In recent years we have witnessed a loss in total sales volume but there has been important growth in value. The bodegas are currently focusing on selling quality at a decent price. This is a positive trend and I hope it continues.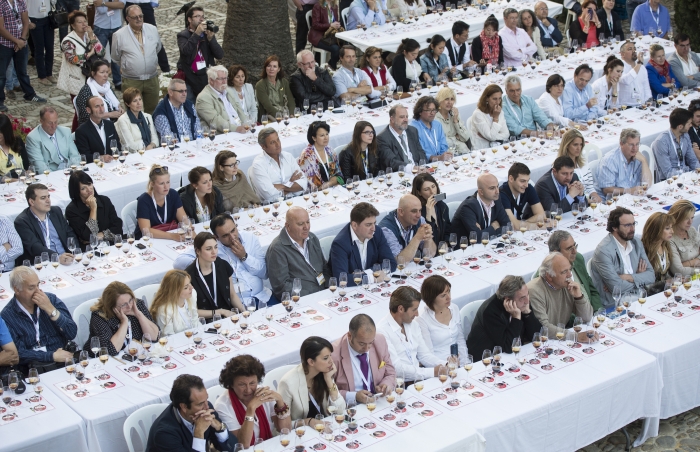 Tasting in the Patio de Armas Vinoble 2016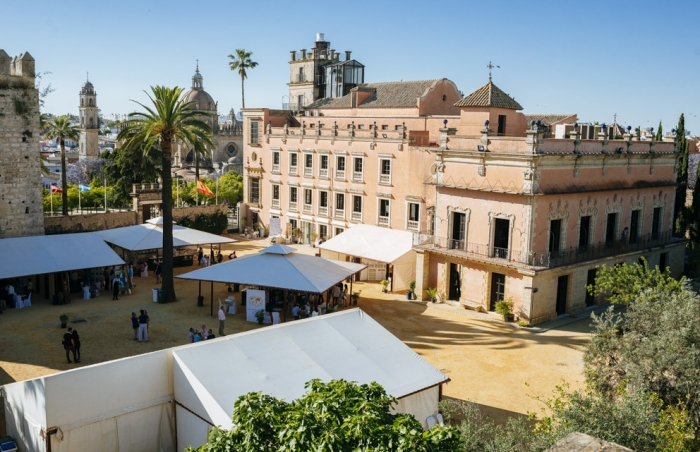 Wine stands in the Patio of the Palace Villavicencio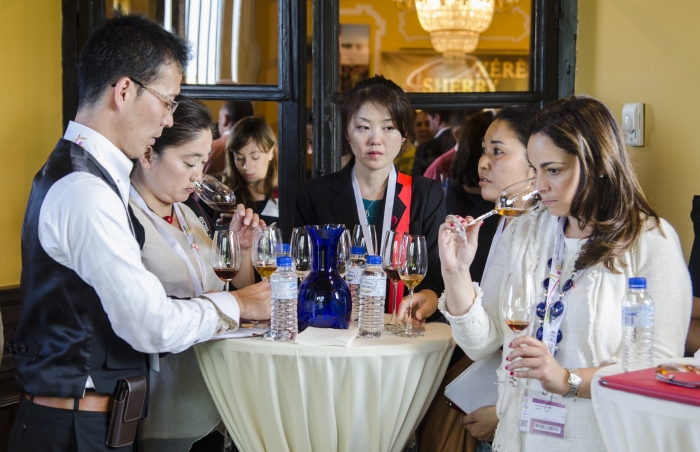 Vinoble 2016 attracts visitors from all over the world.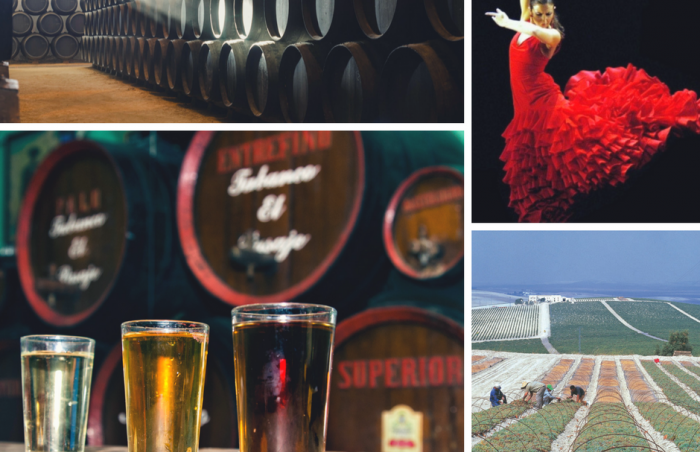 Jerez: Bodegas, Tabancos, Flamenco, Wine
Do you think Sherry has an appropriate image and price?
As a result of the previous focus on volume there was an excessively aggressive price positioning, above all on certain types of Sherry. As we now know, it is easy to reduce prices but very difficult to raise them, and for that reason we are concentrating on offering wines of the highest quality.
It is interesting to see how established brands which have difficulty selling at a reasonably profitable price are now selling brand extensions of higher quality, such as the en rama versions of Tio Pepe and Solear. This strategy of presenting special releases gives them a higher marketplace position at the same time as sending out a message that these are wines of great quality which deserve a suitable price.
We see also with Canasta, a very popular wine on the home market, the launch of a 20-year-old version. This strategy of repositioning is hard work and has a cost in terms of volume, but it is a price we are prepared to pay.
There is a new group of young winemakers who have recuperated styles of the past and are dynamising the area with their focus on the vineyard. What is the Consejo Regulador view of this?
The Consejo assessment of their work is very positive and we watch with interest as they have a clear focus on wines which are genuinely local and of high quality. But while they certainly deserve some of the merit for this new dynamisation of Sherry, there have been many others over the last few years who deserve it too: some well-known, like the oenologists at important bodegas like the late Manuel Lozano at Lustau, Antonio Flores at González Byass or Paula medina at Williams & Humbert; or the extraordinary work of Equipo Navazos among many other initiatives with less media attention. I also believe that the work of the Consejo itself deserves merit, with the Sherry Educators Course attended by people from all over the world over fifteen years, or the initiative to create the revolutionary VOS and VORS wines back in 2000.
Are there plans to include these new styles of wines in the regulations of the DO Sherry?
Although they are outside our regulations there are certain elements in common and genuinely of the area such as the albariza soil, the climate, techniques like sunning grapes etc. Today's rules of our DO are not the same as they were in 1935 when the first regulations were passed, nor in 1972 and not even in 2009 before the publication of the latest set of regulations.
The rules of a Denominación de Origen are not written in stone but on paper and they can change. By its very nature a DO must be a conservation institution and it is thanks to this nature that traditions have been maintained, and we haven't all ended up making cabernet sauvignon and Chardonnay.
Despite its conservative spirit, the Consejo is adapting. Personally, I am absolutely convinced that before long the number of authorised grape varieties will be increased; not to include foreign varieties but to recuperate some pre-phylloxera varieties and others which had been used here for a long time. But we need to take one important aspect into account: for this to happen, we need more people like Willy Pérez and Ramiro Ibáñez and others who, within their own bodegas, are experimenting and challenging the current limits of the DO.
I don't know if all the representatives at the Consejo have the same opinion as me, but I am convinced that the rules will be modified in the future, as has already happened in the past, and we will be supporting new elements which bring value and advancement to our DO.
Things don't change overnight.
We will continue adapting, but change won't be immediate. Really, nothing happens quickly in the world of wine production: it takes years from the planting of a vineyard to the ageing of the wine but, without doubt, we have lots of experience thanks to these vine-growers and also the research work being carried out at the Rancho de la Merced in Jerez or the research and development departments in some bodegas. I believe we have sufficient experience and information that these new things can be reflected in the next DO rulebook, which I hope will see the light of day in the next year or two at the most. 
What does the Consejo do to revalue the price of grapes?
The price of grapes is something which we, as an institution, cannot influence as it is not in our mandate. The price of grapes is dictated by the market. What we can do as an institution is create a context in which certain consignments of grapes, which may come from particular places or come from older vines, clones or specific levels of production, are differentiated so they can be examined and valued by buyers.
One of the measures taken by the Consejo in 2015 was to publish a plan with the exact delimitation of the vineyards, something which didn't exist till then and which entailed a great deal of hard work. There are books from the XIX century which already talk about the vineyards and their respective quality but their exact borders are not clear, something which is necessary in order to certify exactly the origin of the grape and revalue it, an absolutely fundamental objective.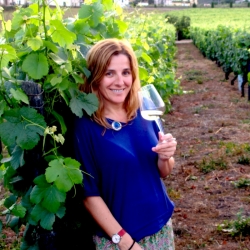 By Yolanda Ortiz de Arri
Yolanda Ortiz de Arri es periodista y traductora especializada en vino. Formadora homologada en vinos de Jerez, ha superado el nivel Advanced del Wine & Spirits Education Trust (WSET) y fue finalista en los premios Louis Roederer 2016 en la categoría de mejor comunicadora online. Colabora regularmente en Spanish Wine Lover y 7 Caníbales