Think of all things quintessentially Andalucian – orange-tree lined squares, the clacka-clacka of flamenco heels, magnificent purebred horses, and Sherry wine – dry and crisp, or rich and sweet – and you think of Jerez. Here we tell you how to experience a weekend in the Sherry capital
Like many Andalucian cities, Jerez's history stretches back thousands of years. Phoenicians (from the eastern Mediterranean) and Romans settled here before the Moors, Muslims from North Africa, arrived. Calling the city "Sherish" (whence Sherry), they built the Alcazaba fortress, where Vinoble is held. 
The history of Sherry 
Also with a long history in the city is its most famous export: Sherry wine. First produced by the Phoenicians in 1100 BC, the tradition was continued by the Romans, while from the 12th century, English merchants bartered wool from the Spanish in exchange for Sherry.
In the 17th and 18th centuries, strong trading links were established between Jerez and Britain, with many British investing in the fortified wine industry.
So where do you start on your discovery of this sweet-smelling city? In a bodega (winery), of course. Sherry can only be made in a small area around Jerez, 10,000 hectares in total, and using exclusively palomino and Pedro Ximenez grapes.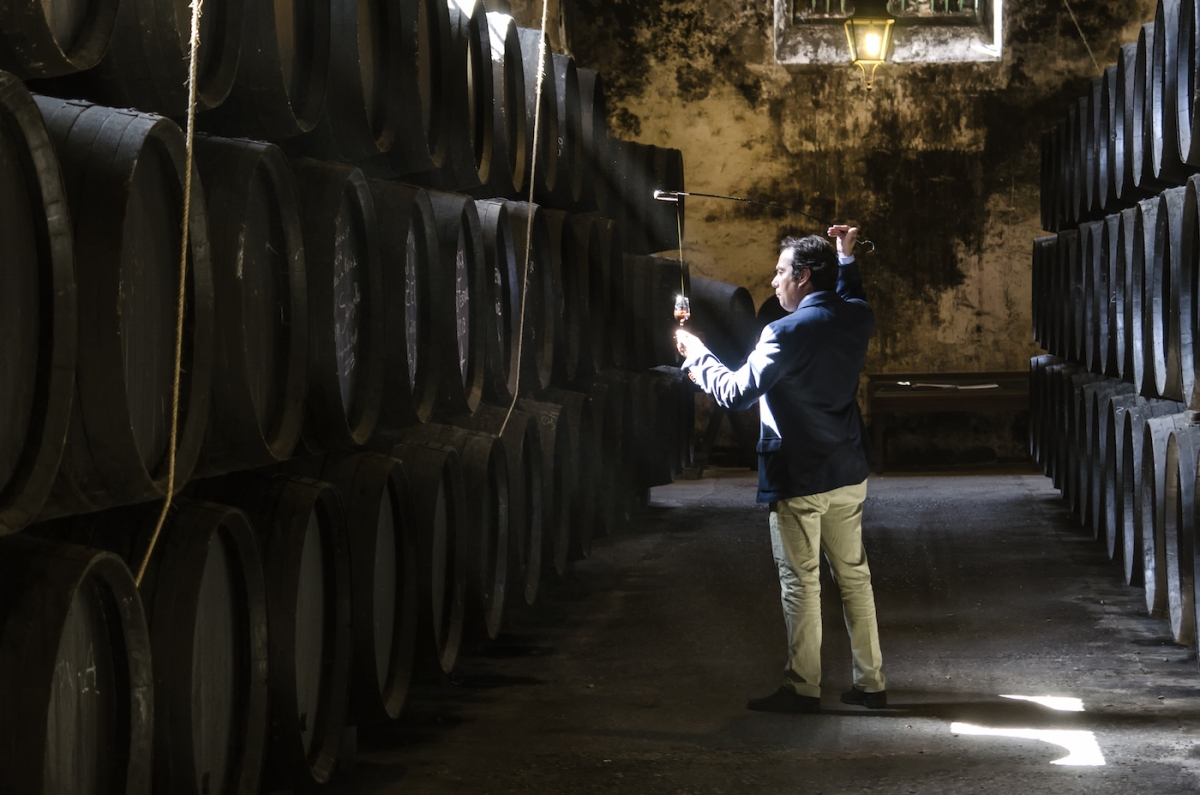 What happens in a Sherry bodega?
In the bodegas, the wines are aged and blended using a unique system called solera-criadera – solera, for the suelo (ground), and criadera, for crianza (aging) – read more about the exact science of bodegas here. Part of the youngest wine, in the top barrel, is blended with the one below, and so on, until the finished wine is drawn from the barrel closest to the ground. 
Many Sherry bodegas can be visited – for more information see www.rutadeljerezybrandy.es―. Tours will take in the "Sherry cathedrals" - vast, high-ceilinged rooms where the wine is aged and blended. These bodega tours are a full-on sensory experience – the musty smell of the barrels, the sunlight filtering in from high windows, and the cool, damp feel underfoot of the albero – chalky yellow soil peculiar to this part of Spain.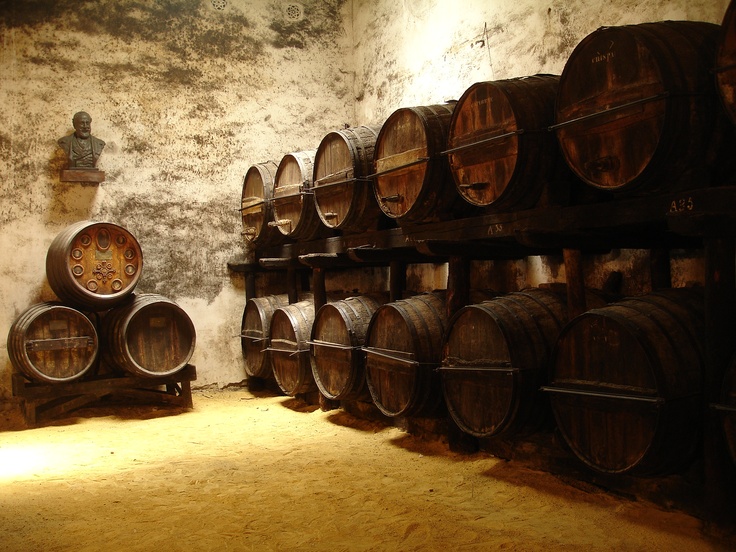 It is worth visiting a couple of bodegas over your weekend, as each one has its own distinct charm and character, whether large and internationally renowned, or small and idiosyncratic.  
The tabancos of Jerez – Sherry, tapas and flamenco
Tours finish off with a tasting, naturally, but to continue your journey of Sherry discovery, head for a tabanco. Popular with locals and visitors alike, these authentic Jerezano bars offer the local Sherry wine served straight from the barrel, along with tapas – traditional small dishes of food such as cheese, cold meat and preserved fish - and sometimes flamenco performances too.
One of the most popular tabancos – and the city's oldest - is El Pasaje, lined with photos of bullfighting and flamenco stars. With spirited flamenco performances twice daily – at 2pm for a relaxed lunch crowd or 10pm for buzzier night-time, this place is a must-visit. Stand at the bar with the Jerezanos, sip your crisp Maestro Sierra fino, nibble your queso viejo or dried tuna, and relish the life-affirming, spine-tingling notes of the flamenco singer.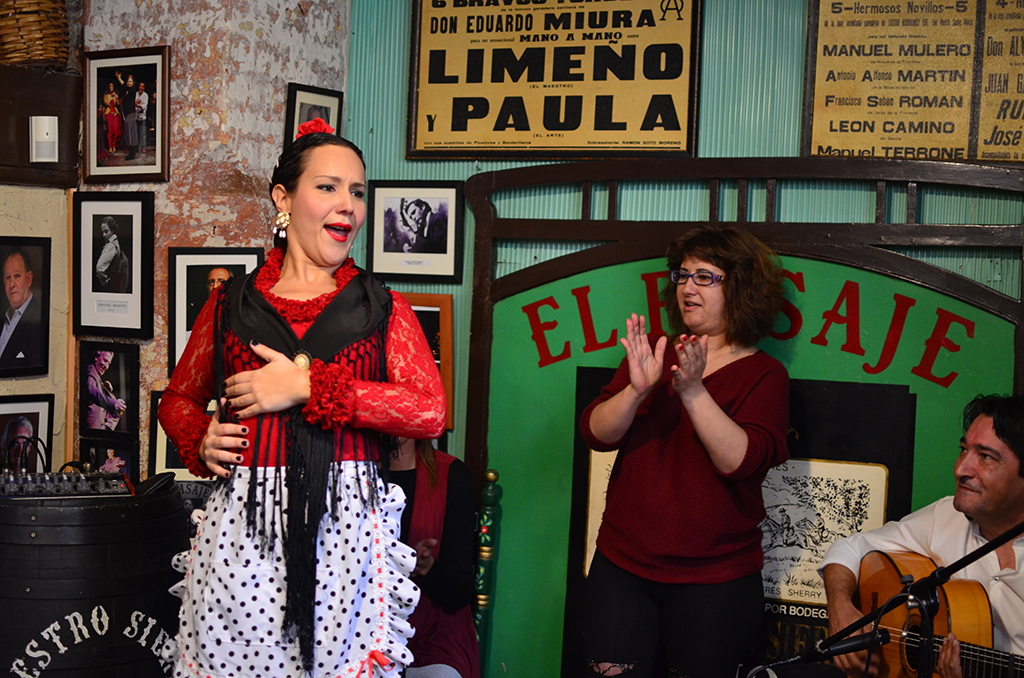 Tabanco San Pablo, on a narrow pedestrian street lined with bars whose tables spill onto the street – Jerez's sunny weather means you can eat outside all year round – has delicious homemade stews and fried fish; don't miss the palo cortado from the barrel – smooth, pale gold, and just the right side of sweet. For more on our tabanco recommendations, see this post.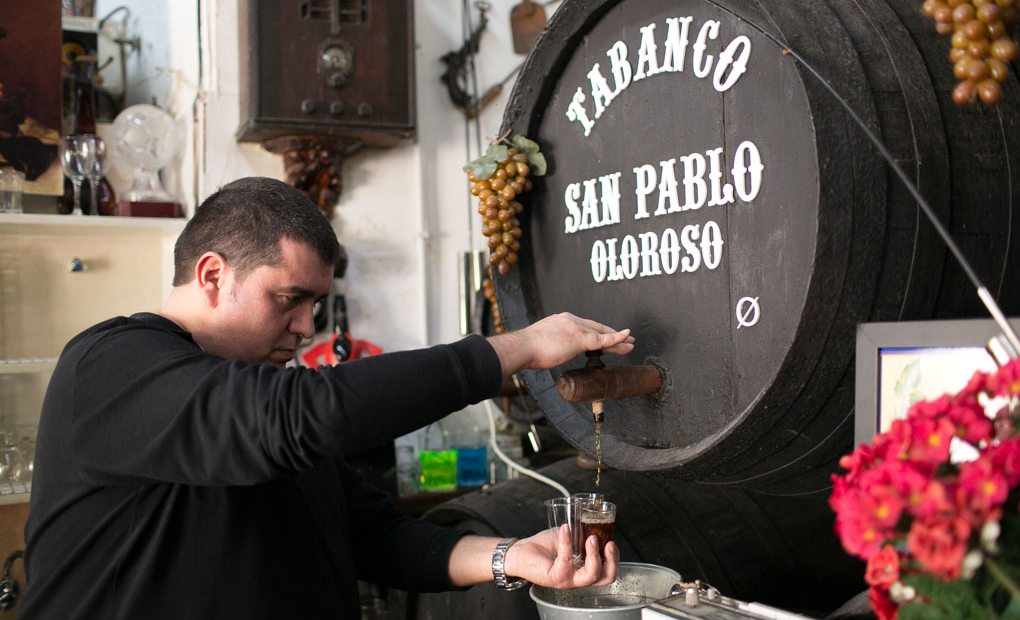 Trendy tapas too
If you prefer a more contemporary take on small dishes, with correspondingly modern décor, try tapas bars such as Cruz Blanca or Albala – modern dishes on the menu might include leek, prawn and seaweed croquettes, tuna tartare, and pork with oloroso Sherry and red fruits.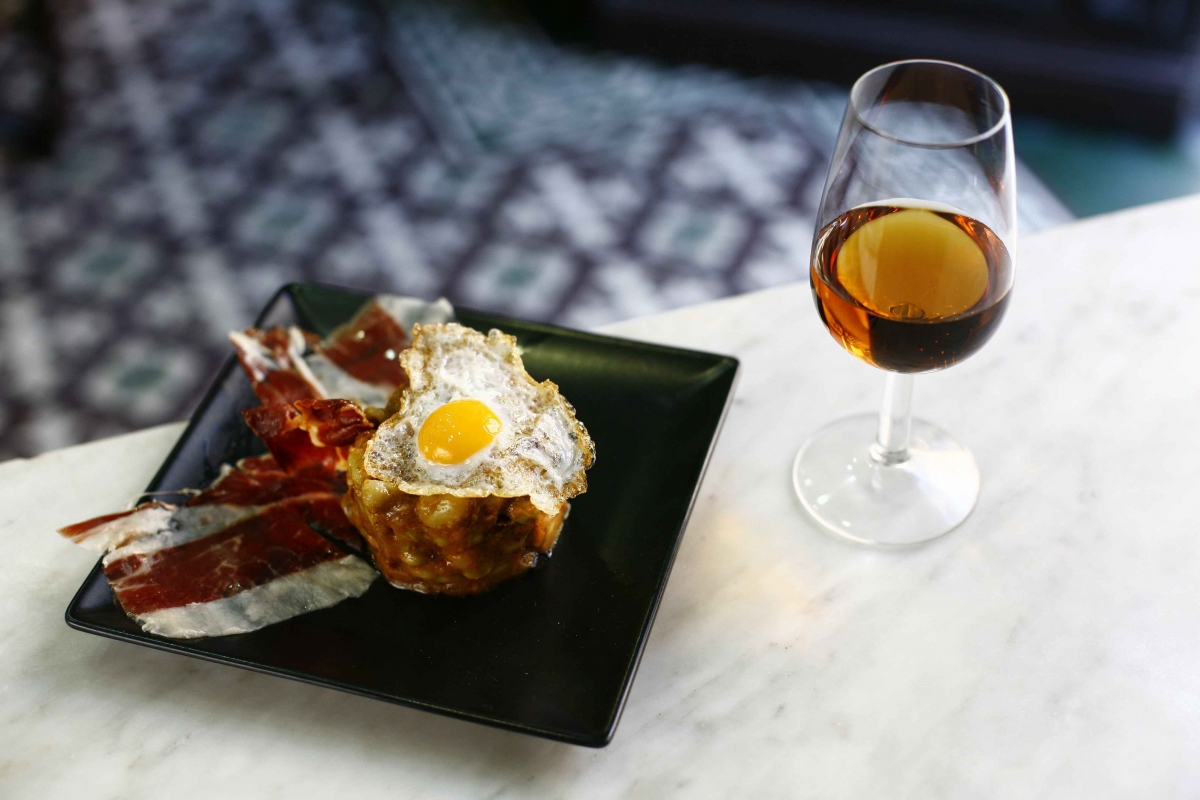 Andalucian dancing horses
For a delightful change of pace, an Andalucian horse show offers an impressive display of equine elegance and skill, with years of tradition behind it. At the Real Escuela Andaluza del Arte Ecuestre, purebred "dancing stallions" demonstrate their strength and dexterity. Shows are on Tuesdays and Thursdays, plus one Saturday a month (on Tuesday 5 June during Vinoble).
You can take in many aspects of Jerezano life and history in just 48 hours – see where, and how, Sherry wine is made, as well as tasting it; enjoy excellent home-made food using the best local ingredients; experience flamenco; explore the Moorish legacy; and watch magnificent horses.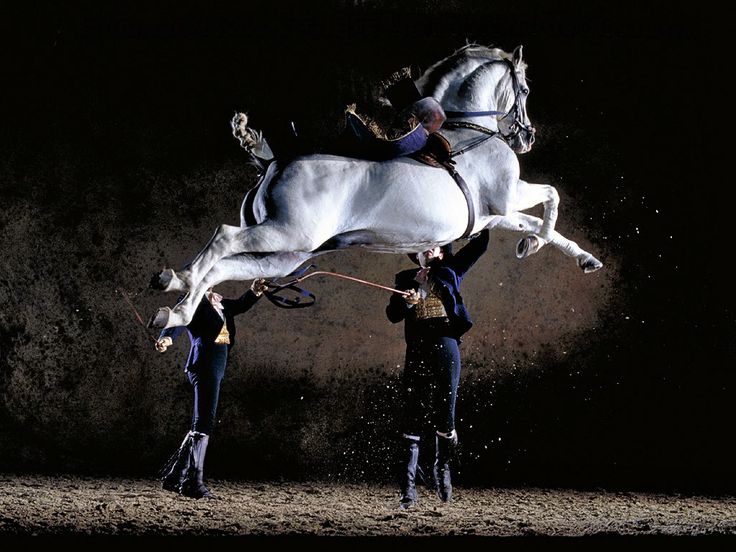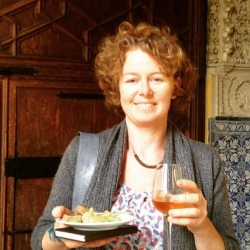 By Fiona Flores Watson
Fiona lives in Seville and writes on all things Andalucía - food, wine, culture, fiestas - for the Telegraph, Independent, Sunday Times Travel Magazine and Lonely Planet, among others